Stainless
Steel Pipe
is a hollow round steel, mainly widely used in petroleum, chemical, medical, food, light industry, machinery and instruments and other industrial transportation pipeline and mechanical components, etc.. In addition, the bending and torsion strength of the same, the weight is light, so it is also widely used in the manufacture of mechanical parts and engineering structure. Also used for production of various conventional weapons, artillery barrel, etc.
Preparation of stainless steel seamless pipe of the production process a. bar; B. heating; C. hot rolling perforation; D. cutting head; e. pickling; F. grinding; g. lubrication; h. cold processing; I. degreasing; J. solid solution heat treatment; K. straightening; L. pipe cutting; M. pickling; n. the finished product inspection.
classification
Stainless steel pipe material for ordinary carbon steel, quality carbon structural steel, alloy structural pipe, alloy steel and bearing steel pipe, stainless steel pipe and to save precious metals and meet the special requirements of double metal composite pipe, coating and coating tube. Stainless steel tube of a wide variety of uses, its technical requirements are different, the production method is also different. The current production of steel pipe diameter range 0.1 - 4500mm, wall thickness range of 0.01 ~ 250mm. In order to distinguish the characteristics, it is usually classified as follows.
Stainless steel pipe according to the production methods are divided into two major categories of seamless tube, and welded tube, Seamless Steel Pipe and as hot-rolled steel pipe, tube cold rolling, cold drawing tube and tube extrusion etc., cold drawing, cold-rolled is secondary processing of steel pipe, welded pipe branch is a straight seam welded pipe and spiral welded pipe.
Photo of our Stainless Pipe: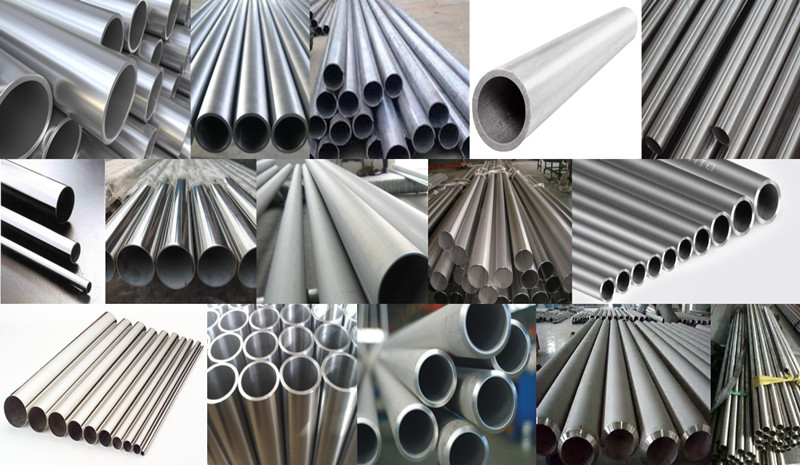 Production process
Production technology of stainless steel welded pipe:
The raw materials - welding pipe - end repair - polishing -- Inspection (printing) - Packaging - shipment (warehousing) (decorative pipe)
Raw material points - welding pipe heat treatment -- correction - straightening straight - xiu end - pickling and hydraulic pressure test and test (printing) - Packaging - shipment (12.5) (welded pipe industry piping pipe)
Hardness
Stainless steel tubes are commonly used in general, the Vivtorinox three hardness indicators to measure the hardness.
Vickers hardness
Vivtorinox hardness test is a kind of indentation test method, which can be used to measure the hardness of thin metallic materials and surface layer. It has the main advantages of the method of the method of the law of the family and the law of the law, but it is simple and easy to use, but it is not easy to use the method of the Vivtorinox method.
Hardness test
Stainless steel tube inner diameter above 6.0 mm, wall thickness in 13mm following annealing of stainless steel tubing can used to W-B75 type Merriam Webster Hardness Meter, it tests the very fast and easy, suitable for of stainless steel pipes do quick and nondestructive inspection. The inner diameter of the stainless steel tube is larger than 30mm, and the wall thickness is larger than that of 1.2mm stainless steel pipe. The hardness of HRB and HRC is tested by using the hardness tester. Stainless steel tube inner diameter greater than 30mm, wall thickness less than 1.2mm of stainless steel pipe, using the surface of the hardness tester, test HRT or HRN hardness. The inner diameter is less than 0mm, more than 4.8mm of stainless steel pipe, using the tube special for the hardness tester, test HR15T hardness. When the inner diameter of the stainless steel pipe is larger than 26mm, the hardness of the inner wall of the tube can be tested by the tester of the surface of the tube or the surface of the hardness tester.