A Telescopic Pipe is made of cylindrical sections that fit or slide into each other,so taht it can be made longer and shorter,for example to save space when it is not being used.
Telescopic pipe is made up of several single Structural Pipes,and is connected through a slider and flange with each other.It can be used for transportation of oil and gas,which of its characteristic is it can adapt to the tideway and any other requirement for space change.
Structural pipe is available in a variety of sizes and grades so that it can be used for a number of different structural uses and applications. Common uses for structural pipe include for columns, bollards, sign poles, structural supports, and piling. At Unisite, you can choose from a complete selection of prime, surplus, secondary, and used structural pipe. Our pipe can be cut and spliced to your exact length in order to ensure easy application and reduce waste.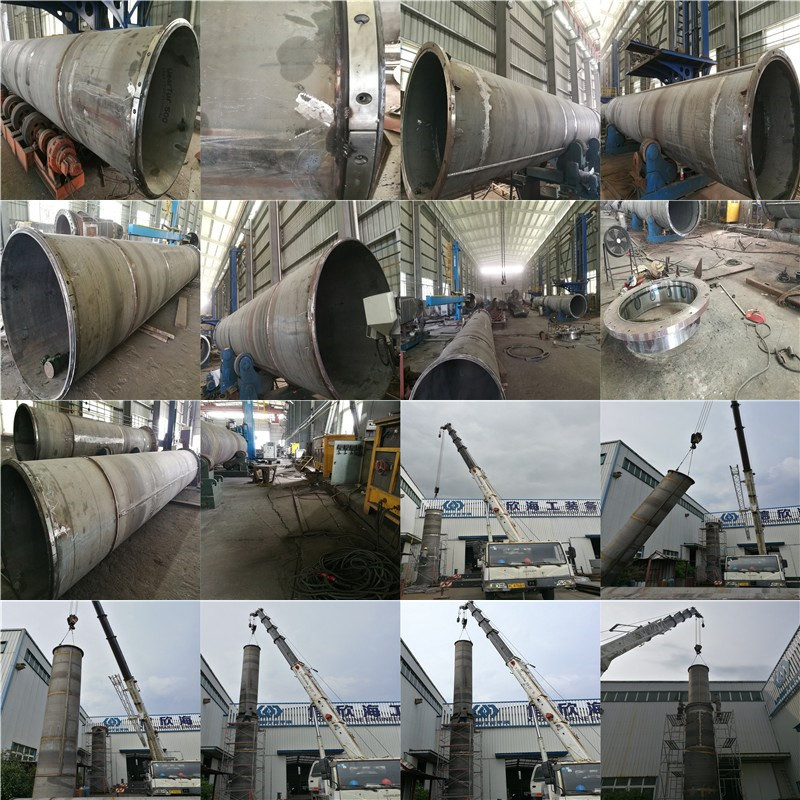 Procedure
- cutting material
- Welding seam preparation
- Pre roll bending of plate tip
- Rolling
- Pre heating
- Welding the vertical seam inside
- outside gas gauging(gas explosion) and cleaning root, then welding outside
- rolling to correct ovality
- Respecting tollerance
- assembly and welding neck flanges, welding 100% full penetration, make sure the straightness, perpendicularity
- assemble and welding hoisting eyes and other plates on the pipe
- do blasing and painting.
Assembly
Installation fitting is the root of a separate straight pipes also the corresponding valve member is connected to the ship together, and with a fixed support, and devices connected to the system and finally to form a complete pipe system.
Our service
Besides above the general specifications, we can also supply some specific Dredger structural pipes and other similar steel structure as clients' requirements.
Package and shipping
bulk package and bulk vessel transportation
container package and container transportation